Pressure Washing Portland's Driveways, Walkways and Patios.
Call 503-936-3255 to have your 'HARDSCAPE' cleaned and sealed correctly by:
You don't need to put up with unsightly moss, dirt and mildew around your house, (and tracking it inside!)
 Make your house immediately more attractive by letting Cascade do the washing the right way.
We've all seen homeowners and contractors out using their pressure washers and a wand, diligently working away at their pressure washing.  This is a very slow process and worse-it damages the concrete or brick surfaces by applying too much water pressure to too small an area, actually blowing off particles of the surface!
Our rotary pressure washers use multiple nozzles spinning at thousands of RPM's to clean quickly, and, more important, do less damage to your concrete,cement, and brick.
We also clean pavers and resand them with polymer sand.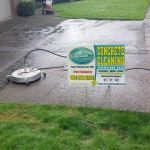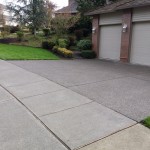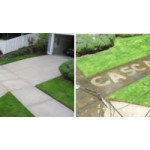 Portland Painting Contractors  503-936-3255