Commercial Painting Contractor Portland Oregon
Commercial Industrial
 Exterior and Interior Painters in the Portland metro area
Cascade Painting & Restoration has worked on many hundreds of commercial and industrial painting projects over the years. We do excellent interior painting as well as exterior painting from the large project to the small.
We paint offices, condominiums, churches, warehouses, stores, apartment buildings. Recent jobs include painting the exterior of the Pathways School in Gresham, the Carson Oil main building, and the Taylor electric building. Another recent painting project had us going through and fixing up 132 apartments at University Pointe on 5th Ave.
We've painted the exterior of the Cavalier condominiums in Gleneden Beach, we also did their pool house and a number of interiors. Recently we have painted and touched up 120 apartments at University Pointe on SW 5th ave in Portland.
In the past few years we've done many painting projects for Cleanwater Services at
their Durham, Hillsboro, and Forest Grove sites.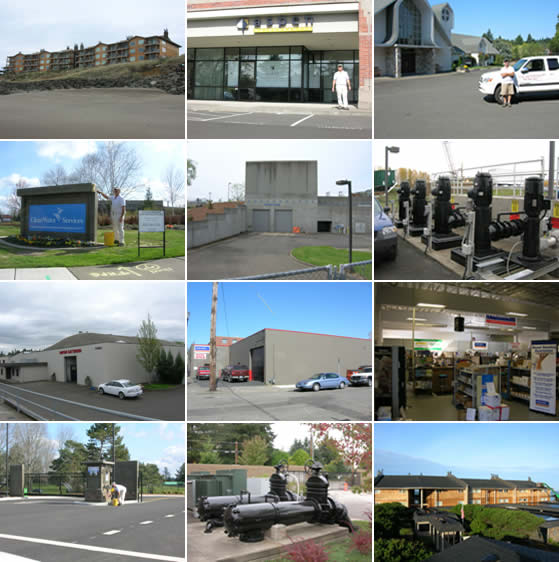 Trust Cascade Painting and Restoration for all of your painting needs.
Pressure Washing . Concrete Cleaning and moss removal.  We seal and protect concrete.  Don't let  moss, dirt and grime detract from your business image.  Let us do some pressure washing for you. We use specialized equipment to efficiently power wash surfaces without damaging them.
Drywall Repairs  Wallpaper Removal, .  Expert texturing and brocading.  We've done many hundreds of
drywall repairs for businesses and homes.
Visit our home page to learn more. Cascade Painting and Restoration
Fire and Water Damage Repairs in Portland
Cascade Painting and Restoration has done more than 1200 projects for us since 1992, working on homes, offices, and businesses. They do excellent interior and exterior painting as well as expert wall and ceiling repairs, texturing/brocading etc. They are professional, clean, and neat..  They have worked with us on hundreds of fire and water damage projects  and have consistently done well, and pleased our clients.  For excellent painters in the Portland-Gresham area, you should give Cascade a call.
Dennis Mesford, owner of Servpro of Gresham.
 For Contractors
Cascade Painting and Restoration works extensively with interior design companies and general contractors to provide high quality, professional painting and decorative solutions to meet the unique requirements of any project.  Our painters can provide material recommendations, and our team will deliver timely, professional and accurate results to fit the needs of your budget for assignments of any scale.
We welcome the opportunity to become a part of your construction team.  Please contact us today  to learn more about how we can work with you to deliver painting solutions to commercial, institutional and hospitality projects.
Commercial Painting Contractors in the Portland metro area.  Call 503-936-3255
Painting in West Linn, Lake Oswego, Tualatin, Tigard, Gresham, Clackamas, Oregon City, Beaverton and Vancouver Washington
"Our company, Oregon Home Improvement, has used the services of Cascade Painting and Restoration for the last 18 years. They've done more than 1500 jobs for us from the small to the complete painting of the interior and exterior of high end homes.  They've painted businesses, offices, apartments and warehouses for us. They are professional painting contractors , very good at what they do, and work well with our customers. I highly recommend them."
Jay Carey OHICO  (since 1952)
Youtube video of commercial painters Portland. Cascade Painting and Restoration
http://www.youtube.com/watch?v=2RsqFYG8f3g
For most of our commercial and industrial painting needs, we prefer Sherwin Williams industrial Paints because of their size, and their commitment to extensive research and development.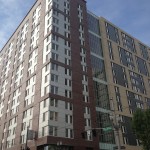 Commercial  Painting Contractors Lake Oswego and West Linn, Oregon
Commercial Painting Contractors Beaverton Bethany Oregon
Commercial Painters Gresham, Fairview, and Clackamas
Commercial Painting Company Bethany OR
Commercial Painting Contractors Tigard, Oregon
Commercial Painters Tualatin, Oregon
Painters in, Milwukee, Clackamas
Commercial Painting Contracyors Forest Heights, Cedar Hills
Commercial Painting West Linn OR
Commercial Painting  Oregon City OR
Privacy Policy-Cascade Painting & Restoration