House Painters Beaverton OR 97229
Call 503-936-3255
Painting Contractors Cedar Hills, Bethany
Providing quality exterior & interior house painting with friendly, reliable service in the Portland Area since 1985.
Licensed, bonded, and fully insured, Cascade Painting and Restoration is one of the leading painting contractors in the Portland metro area. We're dedicated to providing the highest quality house painting at a competitive price.
Whether you are planning a residential or commercial project, painting a multi-story exterior or a single room interior, if you want a great looking,long-lasting paint job, look no further – the Painters from Cascade Painting and Restoration will take care of it for you. Guaranteed!
Complete interior/exterior painting
Residential and commercial
Waterproofing/Elastomeric coatings
Green/Low or No VOC coatings
Pressure Washing Beaverton
 mildew and moss removal
Concrete cleaning and sealing
Precise cost estimating
Detailed painting specification
Prompt and accurate scheduling
Thorough surface preparation
Minor carpentry and dry rot repair
Quality workmanship and materials
Expert drywall repairs, textures and brocades
Fire and water damage repairs
Handyman services
Our mission is to produce great looking, very long lasting paint jobs by consistently exceeding established painting industry  standards, and to deliver friendly, reliable customer service. We want to be the only painters that are hired by you and yours,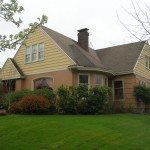 House Painting Contractors Lake Oswego and West Linn, Oregon
House Painters Gresham, Fairview, and Clackamas
Painting Contractors Tigard, Oregon
House Painters Tualatin, Oregon