House Painters NW Portland OR 97210
Cascade Painting & Restoration
Call 503-936-3255
Painting contractors in  Portland since 1988
with more than 6,500 projects done.  We do painting projects throughout the Portland area and many have been done this part of the city
A lot of our painting , both interior and exterior has been done in Bethany, Forest Heights, Cedar Hills and Beaverton.
Please visit the home page of Cascade Painting and Restoration to learn more about us.
Let our expert staff help you return the feeling of new to your home.
Attention to Detail
Thorough preparation is essential for quality interior painting. With Cascade Painting and Restoration, you can expect our craftsmen to take care of every detail of your painting project.
We will protect your furnishings, wood floors and carpet. Sand, caulk, fill, and prime surfaces as needed. Prepare all woodwork to be painted so the paint adheres properly and looks better. No corners will be cut on surface preparation, or by not applying a second coat of paint when needed. And, extra care is always given to be neat and clean throughout the entire job.
Portland area weather is tough on exterior paint. For excellent t results, there's no substitute for knowledge, thorough prep work, quality materials and proper procedures .
We use the best painting products because they produce a finish that looks better and lasts longer. Our methodsand the paint we use, makes for a long lasting job and in the long run saves you money.Your home's new protective .
Commercial Painting Portland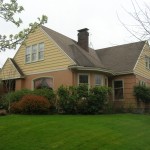 House Painters: Northwest Heights, Sylvan, Cedar Mill
House Painting: Beaverton, Bethany, Forest Heights,
Fire Damage Repair Beaverton OR, Aloha
Water Damage Repair Forest Heights, Raleigh Hills, Sylvan
House Painting Contractors Lake Oswego  Oregon
Painting Contractors Beaverton Bethany Oregon
House Painters Gresham, Fairview, and Clackamas
Painting Contractors Tigard, Oregon
House Painters Tualatin, Oregon