House Painting Contractors Gresham, OR
Cascade Painting and Restoration
Our company has done more than 6,100 painting projects in the Portland metro area.  Gresham, Fairview, Clackamas and Happy Valley  have been the source of many of them.
The Choice for Interior and Exterior House Painters
Residential and Commercial Painting
House Painters in Gresham since 1988
Cascade Painting and Restoration is a fully licensed and insured home and commercial painting contractor. We serve the city of Gresham and the entire Portland metro area.  We offer free estimates, for all house painting and commercial painting projects, and stand by our work with a written guarantee.
At Cascade we put quality and customer service first. Our highly trained and experienced craftsmen are dedicated to making sure that you, the Customer, are completely satisfied ; with your home or commercial project. It is our goal to gain you as a customer for life.
Exterior House Painting:  Our crew of house painters works only with the latest technologies and equipment.  The result? Stunning, weatherproof finishes that make you the envy of the neighborhood and that last for a very long time.
Interior House Painting:  What's your vision? From elegant dining areas to vibrant playrooms for the kids, we take the time to understand your vision and purpose. Call us today at 503-936-3255
Commercial Painting   We've done hundreds of projects.  Churches, factories, offices, warehouses.
Water Damage Gresham  Experts in drywall repairs and Wallpaper Removal in Gresham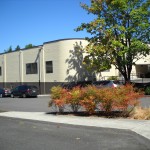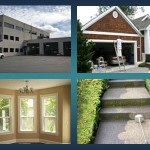 House Painting Contractors Lake Oswego and West Linn, Oregon
Painting Contractors Beaverton Bethany Oregon
Painting Contractors Tigard, Oregon
House Painters Tualatin, Oregon
Painters: SE Portland, Happy Valley, Sellwood
Painting Contractors NE Portland OR